Service Highlights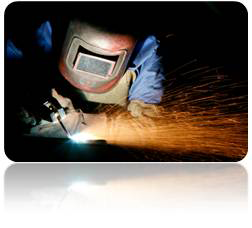 Certified Welding
Our welding cells provide repeatable and consistent welding at high production rates. Thanks to our highly qualified employees and top-notch equipment, you receive an improved weld quality at a competitive price.
---
Late Model Equipment
Our leading edge equipment delivers a systematic approach to quality. Welding procedures establish the parameters controlled by the welding machine, ensuring the proper settings are used.
---
Highly Skilled Workforce
Certified welders are on staff to maintain and regulate all of our welding processes. In addition, we'll gladly certify our welders to any standards required by our customers.